to correspond |
to go further |
to MAKE the diference
Jardim Digital is a company dedicated to Landscape Architecture and garden construction and maintenance.
It differentiates itself by the genuine way it is interested and involved in each project, each work, each garden and by the ability to always find the best solutions.
Jardim Digital offers a unique, creative and technically proven answer to those who seek its services, whether to create, change or take care of a garden.
"My work is a game, a very serious game"
M. C. Escher  – artist who played with architecture, perspective and impossible spaces.

together we go further. 
and it's good!
Jardim Digital's clients are people, companies, friends, references from other clients who have seen or heard about our work. And it's every customer that moves us, that makes us grow, that matters most of all!
Jardim Digital has a solid network of partners in the different specialties that involve its activity and constantly invests in training and sharing experiences.
what our clients say about us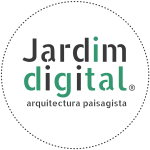 Call us: +351 918 556 635
contacto@jardimdigital.pt