My work is a game, a very serious game.
Jardim Digital was born after 15 years of cross-experience between Landscape Architecture and Communication. And it makes it happen: gardens and websites.
My name is Inês Jardim, I'm 36 years old, I'm Catholic, married to Manel Jardim and we have 5 children (3 + 2). I was born and lived in the North of Portugal and I live in Lisbon since I was 17, in a way of life the most peace, eco & love I can.
"The whole secret of a successful life is to find out what is one's destiny to do, and then do it.'"
Henry Ford
Everybody knows: Paradise is a garden.
"I took" Landscape Architecture in Lisbon and specialized in Historic Gardens in Madrid. Again in Lisbon I completed a master's degree (pre-bologna) in the area of Heritage. I am a founding member of the Portuguese Association of Historic Gardens (AJH), 2003, of which I have never separated: I was a member of the Board and I am currently a member of the Advisory Board. I joined the Portuguese Association of Landscape Architects (APAP) in 2005 – member nº 660. I was a member of the Directorate and Technical and Executive Support. I was part of the National Commission of the National Ecological Reserve in 2012/2015. 
I have partnership with companies of the various specialties of the area (irrigation, swimming pools, lighting, equipment, maintenance and construction).
In the landscape area, Jardim Digital intends to give an exclusive answer to those who wants to create, change or take care of a garden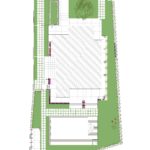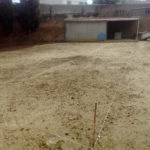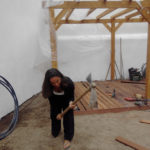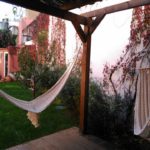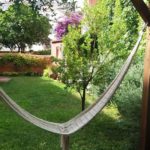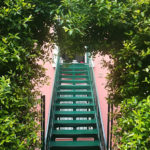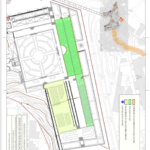 Creating websites is a passion
I came across the creation of sites because of the Historical Gardens; and it was love at first sight. I began to learn with enthusiasm and the website number one was born in 2013. There were many others, always innovating, a world of gardens and landscapes that get life online. And that filled me. 
A website is fundamental. It is a bussiness card always available. And it  is telling the whole story, giving it to the world. Jardim Digital has it as a mission: put companys, businesses and projects on the web map.
I have a website, so I am.
"The first necessity: To communicate."
Madre Teresa of Calcuta
I was caught by the Communications in 2004 in the Inventory and Promotion Division of the General Directorate of National Buildings and Monuments. But it was in the Group About Media where I learned the most. It was a company oriented to Communication and Training in the area of Environment and Cities. I started in the commercial area and I became the Director of the Cities Unit, which I created for events and courses. My favorite project was UrbaVerde. I gained the taste for the Design, for production of graphic documents and for Communication in general.
Certification in Digital Marketing 


There are time to give a fish, and time to teach fishing.
As a child, I was always the teacher or the journalist in the games of the cousins and at the age of 16 I satrted tutoring maths. A mixture of innate patience and joy in the passage of knowledge led me to participate as a speaker in the area of gardens in multiple conferences, university classes, technical training and, of course, computer classes.
CCP – Pedagogical Competence Certificate n.º F669524/2018.
Available at https://netforce.iefp.pt.

To those who likes to work on it … Jardim Digital teaches how to work with multiple types of software, programs and apps.
contact
ines@jardimdigital.pt
918 556 635